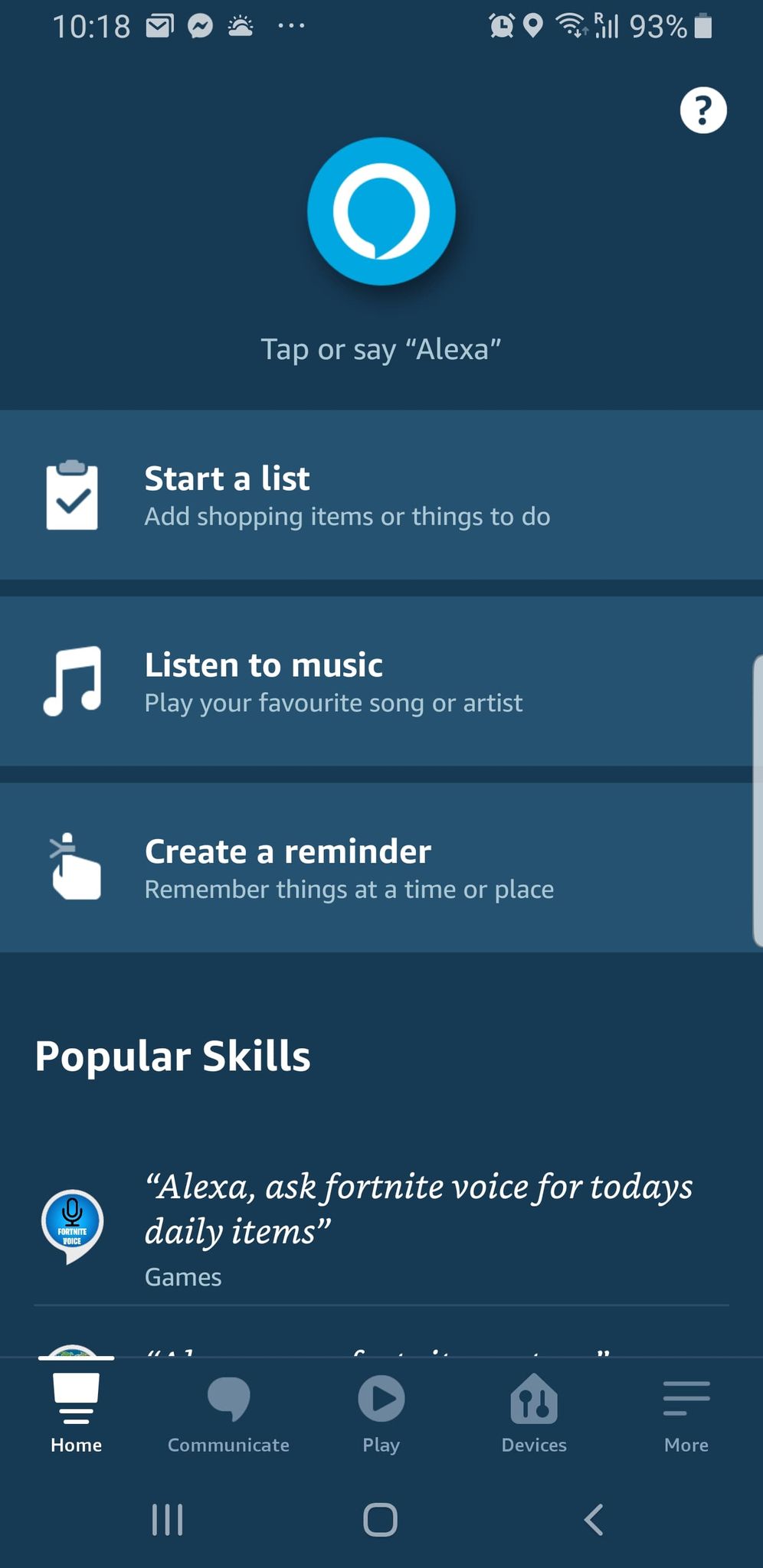 Step 2. Scroll down until you find the option 'SKILLS AND GAMES', and select it.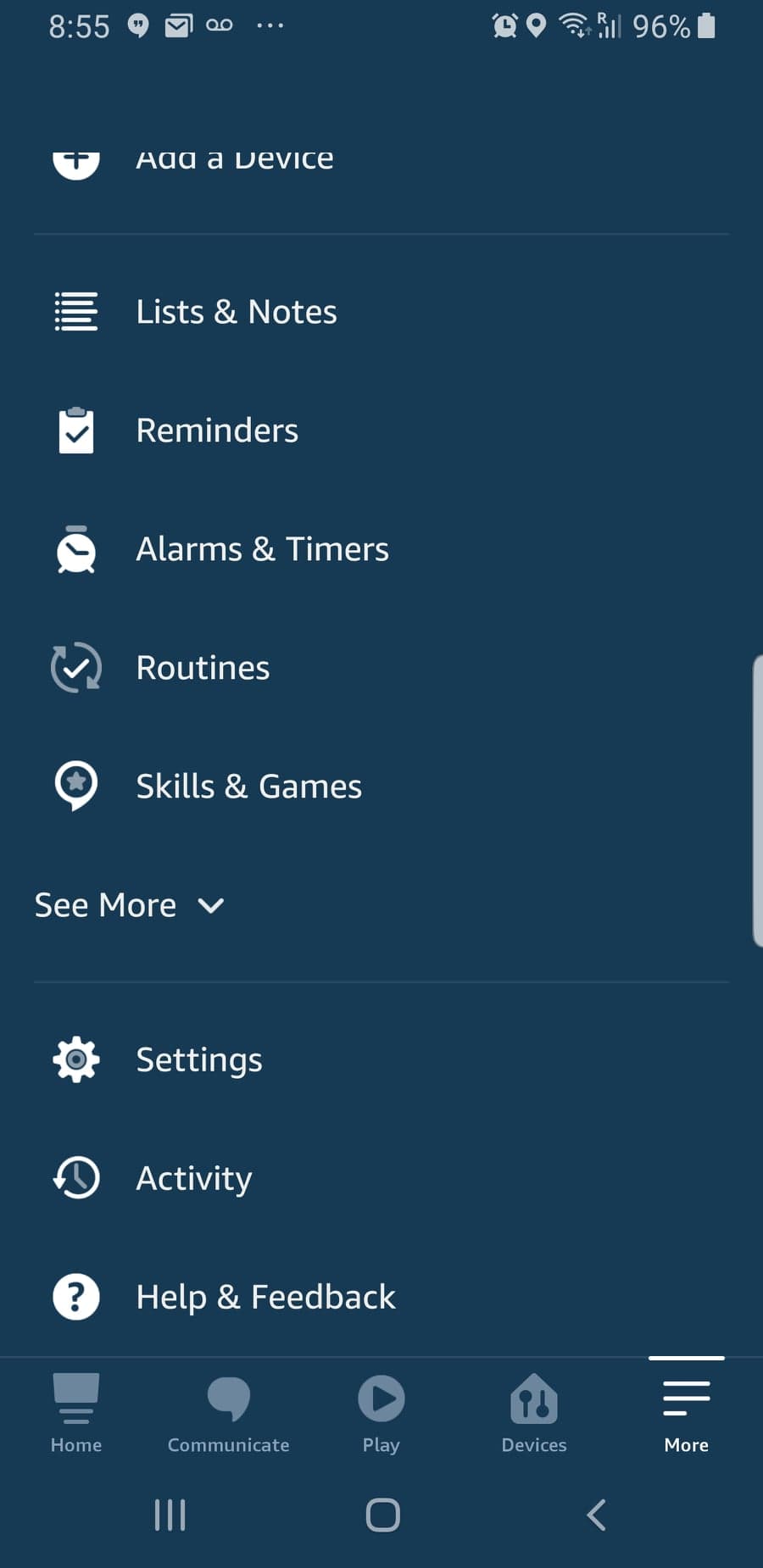 Step 3. Click the magnifying glass to search....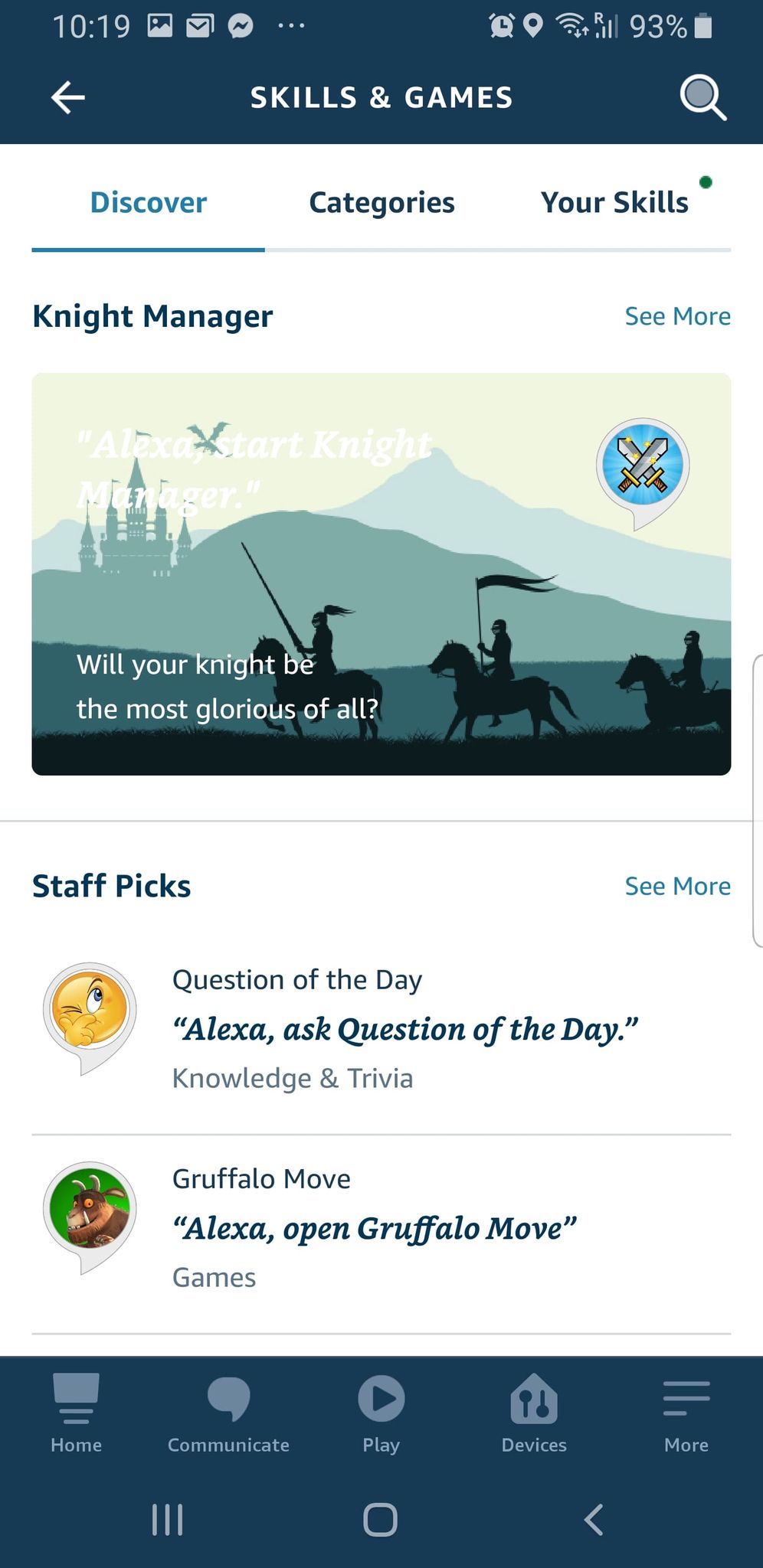 Step 4.....and then enter "Almeria Radio" as a search term.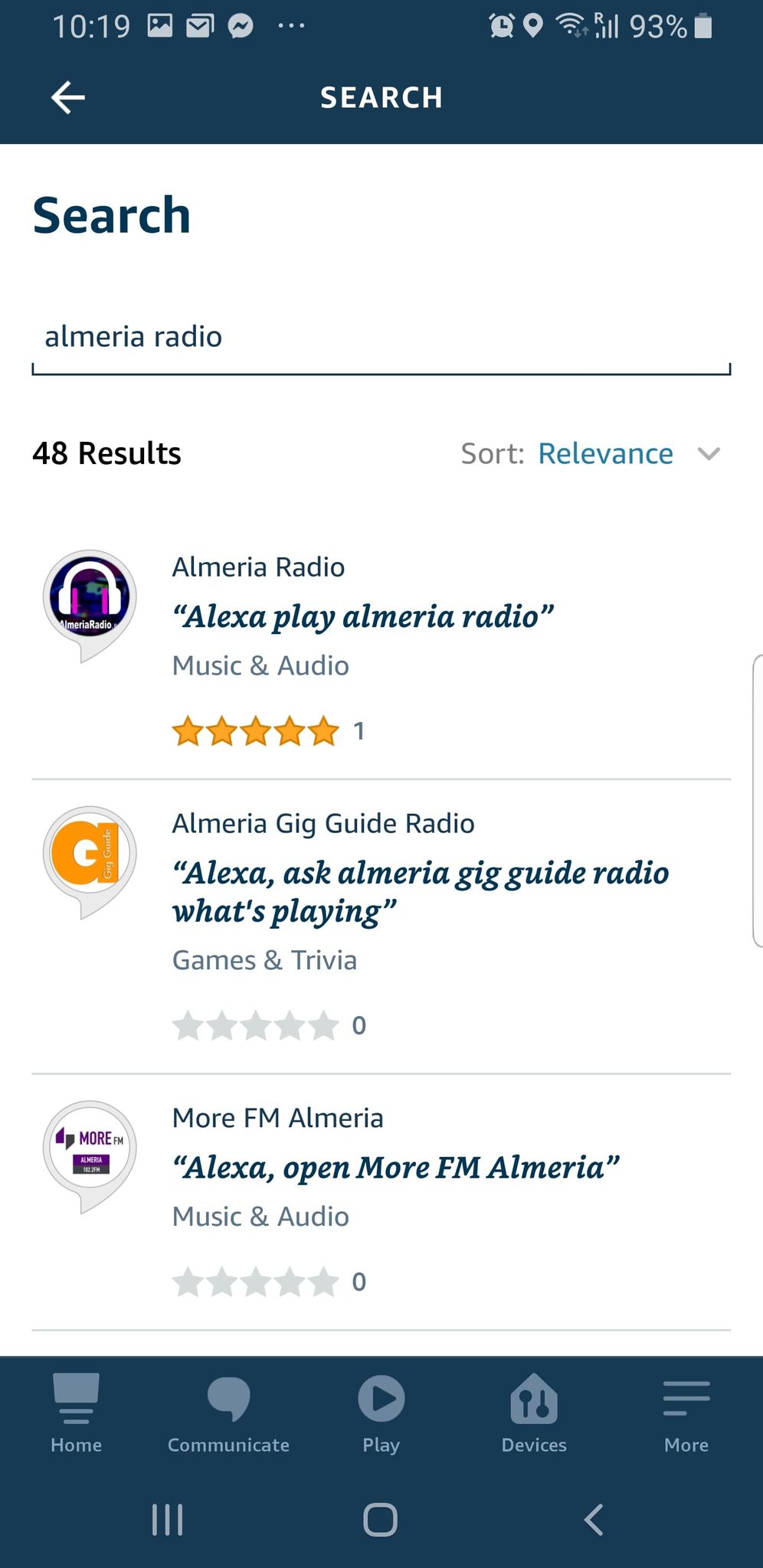 Step 5.When we appear (as shown above), tap the result and then click "ENABLE TO USE".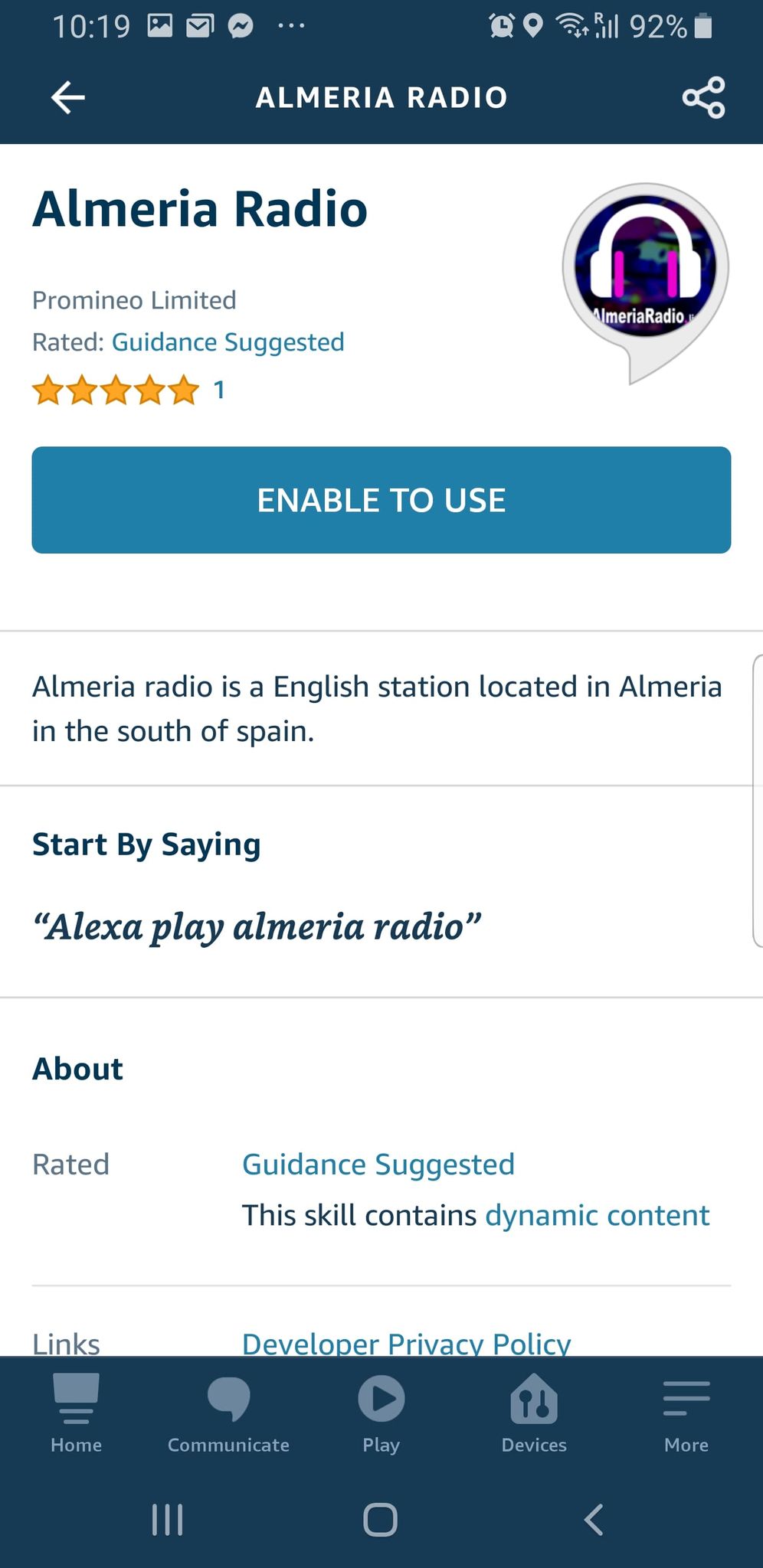 Step 6. Wait while the skill is enabled....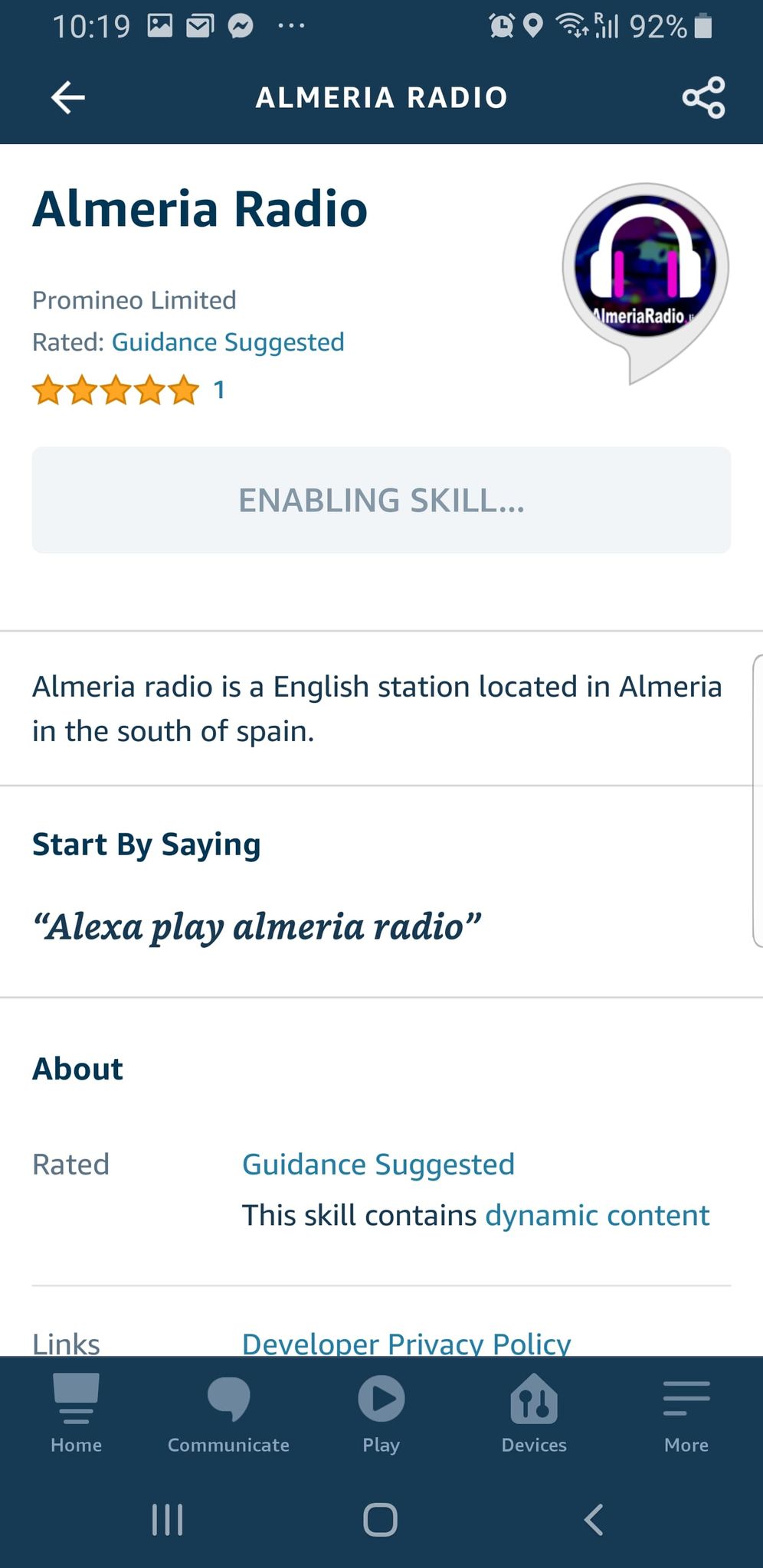 Step 7. Once enable, your Alexa skill is enabled on both your device and your Alexa....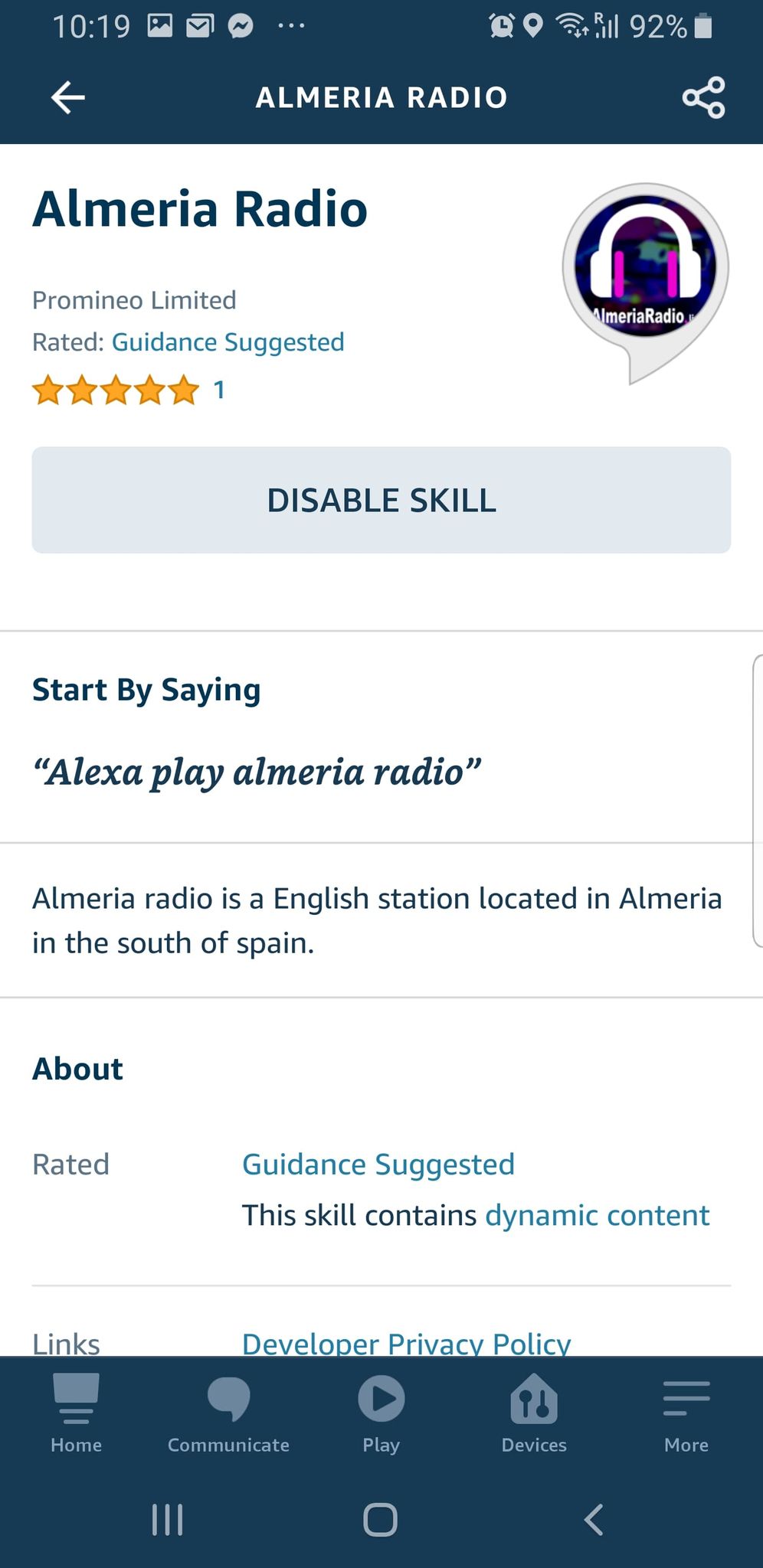 Step 8. You just need to say to Alexa, "Alexa, play Almeria Radio".
You have to say Almeria Radio as "Alma-reeya Radio", i.e. very clearly.